Do request somewhat unusual birthday presents like I do? I asked for Annie Sloan chalk paint *bought at for my birthday—and I got some! (as well as the collection of labeled barbwire samples I also requested…)
I agree with all the bloggers who have exclaimed over the virtues of this paint! It really makes creative painting easier and more fun.
My first completed project is a picture display board.
Really Rustic
Shabby Chic, less rustic.
I am still loving the shabby chic clothes pins. The beautiful bride and handsome groom are my son and daughter-in-law. They are expecting my first grandchild any day now…. (Can't wait for that phone call, and the first time I get to hold my granddaughter!!)
The cards hanging from this second board are from a set of horse tarot cards. (The Way of the Horse and The Tao of Equus are books by Linda Kohanov from which these cards evolved. If you love horses and are into self understanding and self improvement these are really enjoyable books to read,)
For this project I simply painted a board, sanded some spots, and waxed. I love the old weathered look it produced on the old board. It is interesting how a little bit different process creates a different look on a smooth new board. The newer board, I rubbed the paint after it dried which brought out different tones within the paint. Working with this paint really reminds me of working with chalk pastels. (Hmm, can you make paint with chalk pastels? is that part of the secret of this paint?)
This is an easy project, Drill a couple of holes in a board, use 18 gauge wire inserted through the holes and secured in back, shabbify some clothes pins to hang the pictures or ephemera, secure picture hangers on back and hang on a wall. I can think of so many ways this project could be personalized or modified to fit different room designs. (Etsy anyone? )
I am linking up to these great blogs for their blog parties: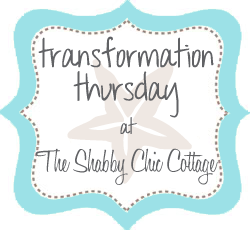 Chic on a Shoestring Decorating