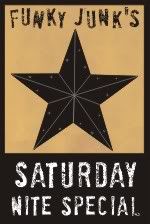 Do you ever wake up in the middle of the night with an idea? And when you get up in the morning it still seems like a good idea? And it works!!

Ginger and Max (our dogs) get to go to doggie daycare one day a week. There are really cool collars and leashes on sale in the lobby. They have bright decorative designs and they are expensive. And I think I would get tired of some of the bright prints after awhile. I decided I could probably make my own collars for quite a bit less money. Then my middle of the night inspiration hit. Velcro! I could use Velcro and decorate the collars and never get tired of any one particular print!




Pick a fabric, add some Velcro, and my dogs now have a wardrobe to wear for play and socializing. I am just thinking about the fun of having holiday theme collars, season appropriate collars, and even match my decor collars.....






Poor Max. He was not so thrilled about having his evening nap interrupted for a photography session. But he is so handsome.





Here is a close up picture. It works with adjustable collars just fine.






My husband pointed out that I have ignored Ginger in my photos recently and it could be harmful to her self esteem. She is a golden retriever/collie cross. She doesn't sit still often unless she is napping... and she is like Velcro herself. It is hard to get her to stay arms length away if she is awake to take a picture. But I digress. Here is Ginger modeling her new collar!




Gotta love it when dreams come true (in a manner of speaking). I am thinking I might even be able to sell these.

I am sharing this idea at Funky Junk Interiors Saturday Nite Special! She has a great blog and you are sure to find some wonderful projects there!